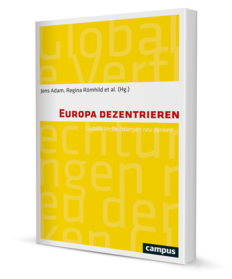 von Jens Adam (Hg.), Regi­na Römhild (Hg.), Manuela Bojadz­i­jev (Hg.), Michi Knecht (Hg.), Pawel Lewic­ki (Hg.), Nurhak Polat (Hg.), Rika Spiek­er­mann (Hg.).
Vielfältige Krisen bes­tim­men derzeit die Wahrnehmung Europas. Dieses Buch lädt dazu ein, die brüchige Gegen­wart des europäis­chen Pro­jek­ts aus dem Blick­winkel sein­er wenig beachteten glob­alen Ver­flech­tun­gen und Abhängigkeit­en neu zu denken. Es verbindet erst­ma­lig eine sozial- und kul­tur­wis­senschaftliche Europäisierungs­forschung mit postkolo­nialen Perspektiven.
Mit Beiträ­gen u.a. von Ulrich Beck, Nilüfer Göle, Kei­th Hart, Michael Herzfeld, Michi Knecht und Shali­ni Randeria
Articles in Edited Volumes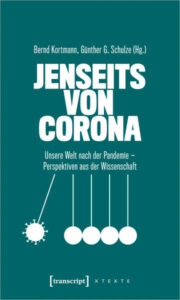 Ran­de­ria, Shali­ni (2020). Der Coro­­na-Impf­stoff zwis­chen geostrate­gis­chem Instru­ment und glob­alem öffentlichen Gut. In: Bernd Kortmann/​​Günther G. Schulze (Eds.), Jen­seits von Coro­na (71−80). Biele­feld: tran­script Verlag.

Jens Adam, Vale­ria Hänsel (2021): After Human­i­tar­i­an Rea­son?. For­ma­tions of Vio­lence, Modes of Rule and Cos­mopo­lit­i­cal Strug­gles at the »Euro­pean Mar­gins«. In: move­ments. Jour­nal for Crit­i­cal Migra­tion and Bor­der Regime Stud­ies 6 (1). Open Access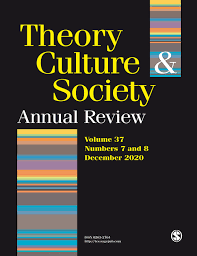 Ran­de­ria, S., Kara­gian­nis, E. (2020): The migrant posi­tion: Dynam­ics of polit­i­cal and cul­tur­al exclu­sion. In The­o­ry, Cul­ture & Soci­ety 37 (7−8), pp. 219–231.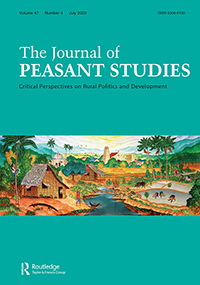 Peschard, K., Ran­de­ria, S. (2020): Tak­ing Mosan­to to court: legal activism around intel­lec­tu­al prop­er­ty in Brazil and India. In Peschard, Karine, and Shali­ni Ran­de­ria, eds. Spe­cial Forum on Seed Activism. Spe­cial issue, Jour­nal of Peas­ant Studies.47(4), pp. 792–819.